The Bullow Brothers,
Bingo and
Clay
are characters from the Vampire Hunter D novel,
Pilgrimage of the Sacred and Profane
and Volume 6 of the Vampire Hunter D Manga.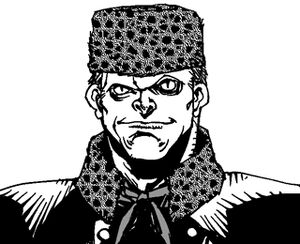 Bingo
is the older of the two, and
Clay
is the younger. he two of them are said to be the top fighters in the
Outer Frontier
. Though they are hired by the lawyer
Thornton
to kill
D
, the older Bullow is killed with a sword, and shortly after witnessing that death, the younger is peirced thought the forehead by a
wooden needle
.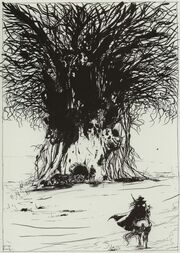 Ad blocker interference detected!
Wikia is a free-to-use site that makes money from advertising. We have a modified experience for viewers using ad blockers

Wikia is not accessible if you've made further modifications. Remove the custom ad blocker rule(s) and the page will load as expected.