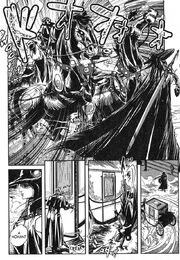 Count Lee's Carriage is the transport of Magnus Lee and his daughter Larmica. It is a team of four beautifully groomed black horses and a black carriage, it seemed lacquered with midnight. The passenger door has the silver handle, which can open from the inside. The laser cannon was on the coachman's perch.
Ad blocker interference detected!
Wikia is a free-to-use site that makes money from advertising. We have a modified experience for viewers using ad blockers

Wikia is not accessible if you've made further modifications. Remove the custom ad blocker rule(s) and the page will load as expected.