Egbert
General information
Also known as

King Egbert

Status
Appearance

Height:6"2?

Eyes:Brown?

Hair:Short,
Black
Long Beard

Build:Thin

Species
Age

Over 50

Origin

Unknown

Occupation(s)
Family

Unknown

Powers and Abilities
First Appearance
Creator
Hideyuki Kikuchi
King Egbert
is one of
Gilligan's Five
-----enforcers/
assassins
hired by
Gilligan
. A giant of a man with a beard, who is quite honorable in combat. He falls in love with his colleague
Samon of Remembrances
, but his love is unreturned, as she loves another man named
Glen
. His attempt to kill this man  sets an chain of events in motion that transforms Samon and Glen into vampires. A fate that will also dawn upon himself thanks to
Samon
.
He makes his appearance in Mysterious Journey to the North Sea.
Appearance
Edit
A tall man of about 50 with a heavy beard.
Powers and Abilities
Edit
Reality Warper-He can define an area as his "kingdom" on which he has god-like control. He mostly resorts on increasing the gravity in his "kingdom" to give his foes a harsh condition to fight under but on his will a stick becomes a tree, a puddle the sea and mud figurines the mightiest of soldiers and he doesn't have problems to create something new like combining twigs and nails into a menacing thorny vegetation.
Paraphernalia
Edit
King Egbert's iron staff-King Egbert wields a seven-foot-long iron staff.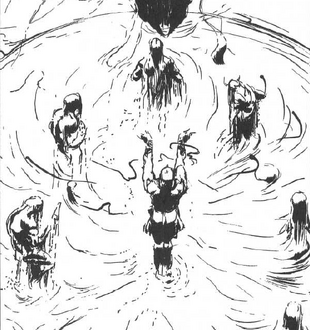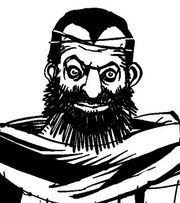 Ad blocker interference detected!
Wikia is a free-to-use site that makes money from advertising. We have a modified experience for viewers using ad blockers

Wikia is not accessible if you've made further modifications. Remove the custom ad blocker rule(s) and the page will load as expected.