Professor Krolock
General information
Also known as

Professor

Status
Appearance

Height:Under
6 Feet?

Eyes:Unknown

Hair:White,
Black(Vampire)

Build:Advance Age/
Athletic(Vampire)

Species
Age

80s?

Origin

Unknown

Occupation(s)
Family

Unknown

Powers and Abilities
First Appearance
Creator
Hideyuki Kikuchi
Professor Krolock
is one of the people after the black bead in
Mysterious Journey to the North Sea
. 
Appearance
Edit
He is an grey haired and bearded man with a wide brimmed hat and a woolen cloak. He wants the black bead to transform himself into an vampire, in which he succeeds in the end. In his vampire form Professor Krolock becomes young again with dark black hair.
Powers and Abilities
Edit
Professor Krolock has a bizarre way of putting people's will under his power. He stabs himself in the wrist with a quill pen, using his blood as ink he continues drawing his foe's face on a dried piece of animal hide. After completion of the portrait, the foe in question will do everything Professor Krolock commands.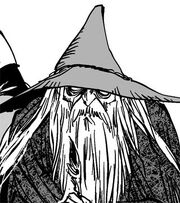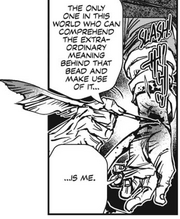 Ad blocker interference detected!
Wikia is a free-to-use site that makes money from advertising. We have a modified experience for viewers using ad blockers

Wikia is not accessible if you've made further modifications. Remove the custom ad blocker rule(s) and the page will load as expected.