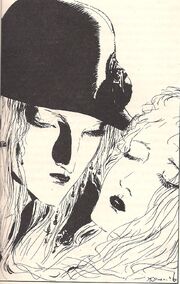 The tastiest and most powerful sweet smell of blood. Even more irrestable than normal to those of Noble blood.
Mia Simon her virgin blood and possibly her virginity...as remuneration in hiring D as a Vampire Hunter in contract for D.
Ad blocker interference detected!
Wikia is a free-to-use site that makes money from advertising. We have a modified experience for viewers using ad blockers

Wikia is not accessible if you've made further modifications. Remove the custom ad blocker rule(s) and the page will load as expected.